Future Fields COO Wins Alberta Woman Entrepreneur of the Year

Released: July 8, 2022 | Updated: January 25, 2023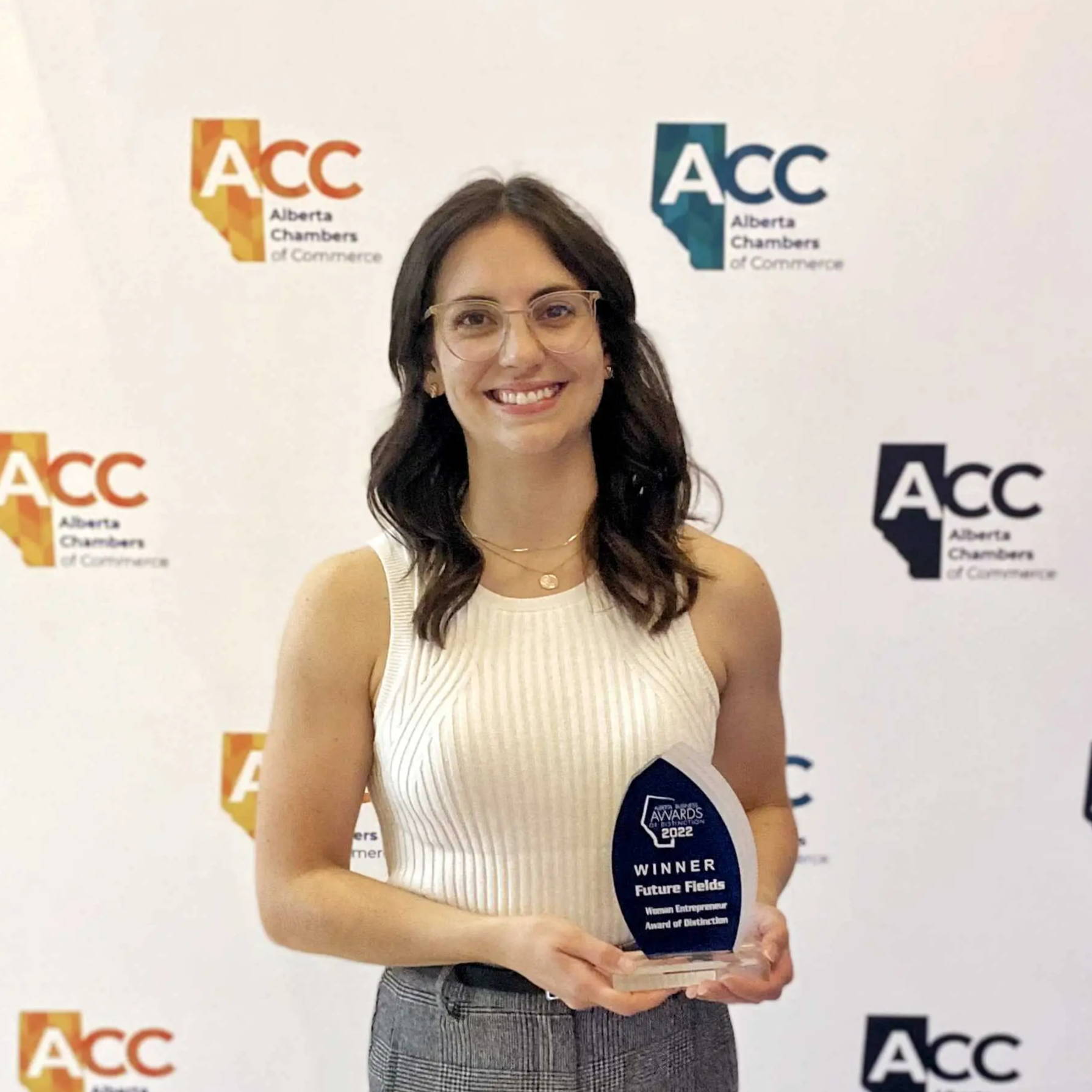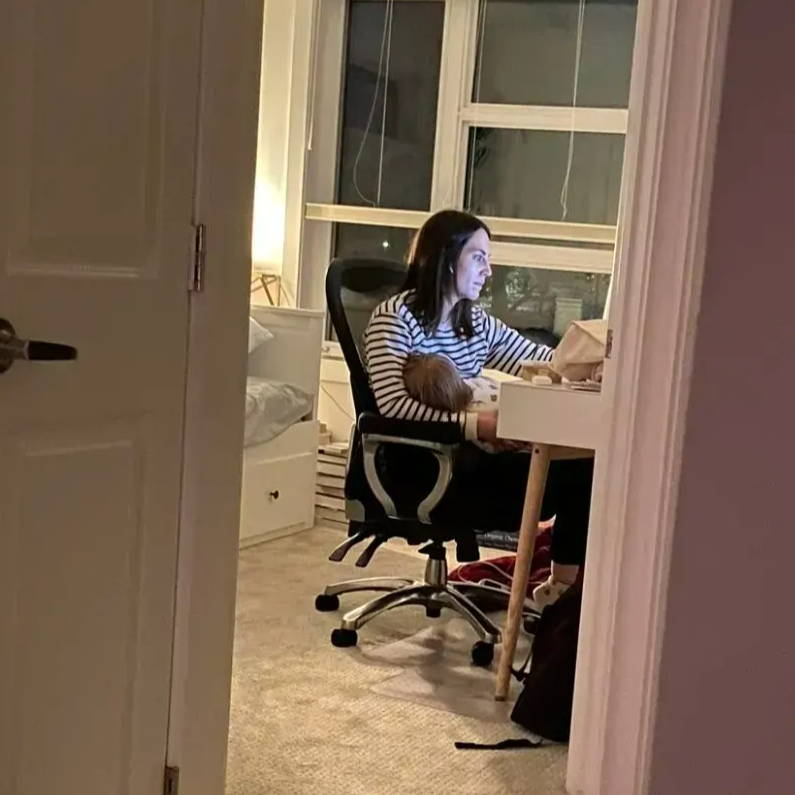 LEFT: Top 40 Under 40 Edmonton 2021 recipient Jalene Anderson-Baron wins Alberta Woman Entrepreneur Award of Distinction for 2022. RIGHT: Jalene taking an evening Zoom call while nursing her daughter to sleep.
EDMONTON, ALBERTA - Co-founder and COO of Future Fields, Jalene Anderson-Baron, won the Woman Entrepreneur Award of Distinction for 2022. Recognizing a female entrepreneur in Alberta, this awardment from the Alberta Chambers of Commerce signifies a win for women in biotechnology, working mothers, and Alberta's innovation ecosystem.
"Future Fields is proudly female-owned and led," says Jalene. "Over half of our team of talented scientists and business professionals are women, and it is my privilege to work with and learn from them everyday. To have also been in this award category with three other incredible women who are leading the way in their respective industries is absolutely an honour."
"Showcasing the success of Alberta's female entrepreneurs is important for encouraging and attracting more women to enter science and technology fields or to start their own businesses."
Jalene started Future Fields in 2018 alongside co-founder and CEO, Matt Anderson-Baron. Combining cleantech and biotech, their original goal was to produce chicken nuggets more sustainably by using cells. They ran into the issue that many face in the cellular agriculture industry, which is the costliness, ethics, and energy-intensity of a key ingredient: growth factors. Pivoting to address this market need, Future Fields has since developed and launched three products that can grow cell culture lines in multiple markets with a smaller greenhouse gas footprint than existing bioreactor technology.
Simultaneous to building a sustainable business, Jalene is also a mother caring for her three-year-old daughter. As one of six moms and 11 parents in the company, Jalene understood the delicate balancing act that working parents face. She operationalised a work-life balance by instituting flexible time-off policies and hybrid working teams, and encouraging parents to bring their children to the office when child care was unavailable.
In the last year, Future Fields moved into its new headquarters in the heart of downtown Edmonton to accommodate the team doubling in size. With 30 diverse team members, the company gained a reputation in the local innovation ecosystem as having a healthy and inclusive work culture, earning the title of "Best Startup Workplace" at their local community awards night.
"Alberta has a thriving tech ecosystem that's very supportive of new and emerging businesses—but the best thing about doing business here in Alberta is the people."
"From the startup champions to the enthusiastic and skilled talent coming out of our post-secondary institutions—it's really easy to surround yourself, and your business, with smart, passionate, and motivated people," says Jalene.
About Future Fields
Future Fields is a fly biotechnology company based in Edmonton, Canada. Our biomanufacturing platform, the EntoEngine™, is the first synthetic biology system in the world to use fruit flies for recombinant protein production. Powered by people and fly by design, we're equipping industries with the biomolecular tools they need to sustainably, ethically, and economically conduct great science.
As of 2023, our lab has been Green-certified by My Green Lab. Future Fields is a proud business member of 1% for the Planet, United Nations Global Compact, and My Green Lab ambassador network. Learn more about how we're transforming science for the future here.
---