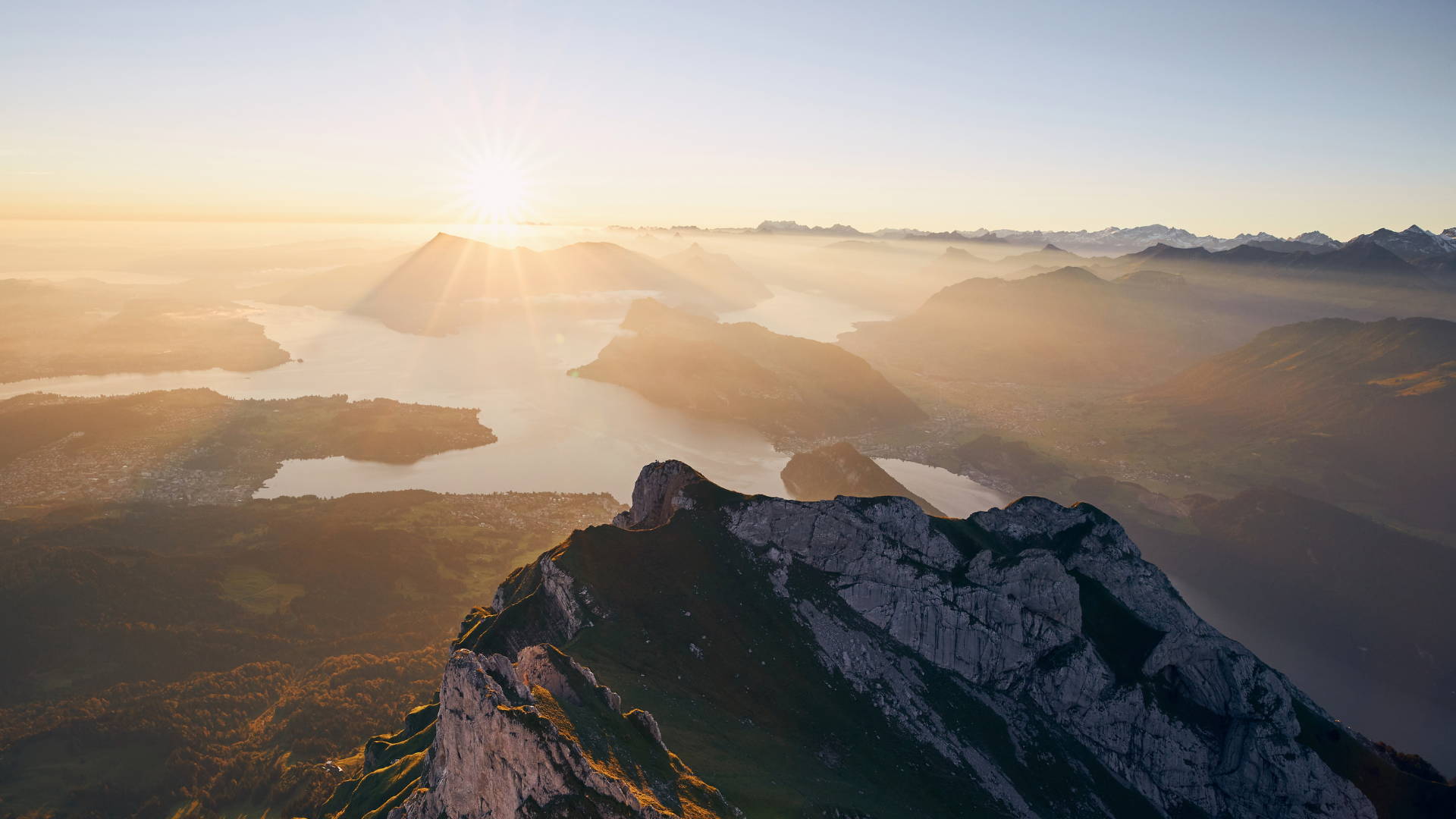 Sustainability starts at the source
At Future Fields, we're on a mission to build the most sustainable biomanufacturing platform on the planet.
This means that our process has to be just as green as our product.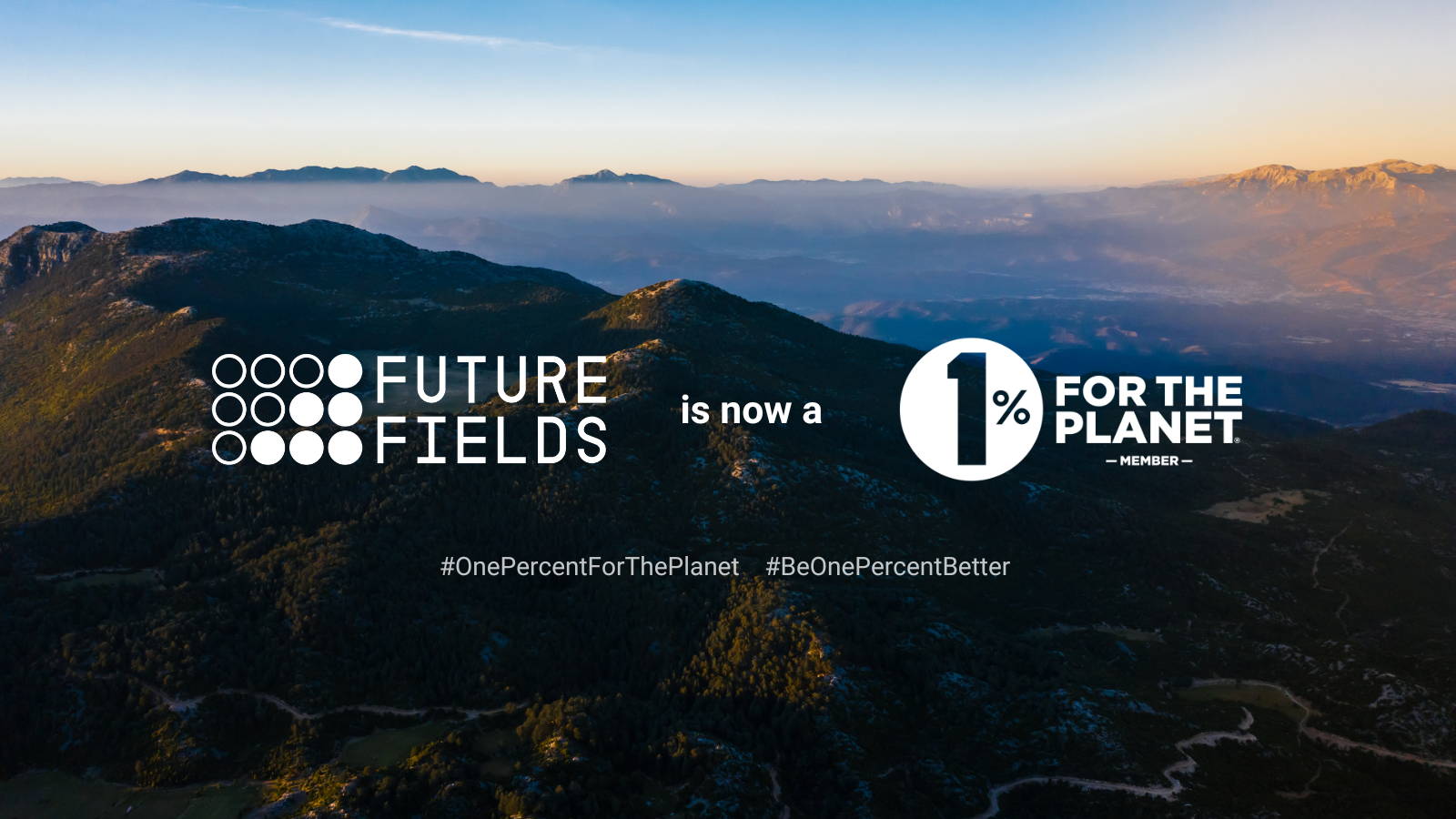 Future Fields is now a proud member of the 1% for the Planet® community.
United Nations Global Compact
Future Fields is proud to be the first Canadian recombinant protein manufacturer to unite with thousands of other companies globally in responsbile business action.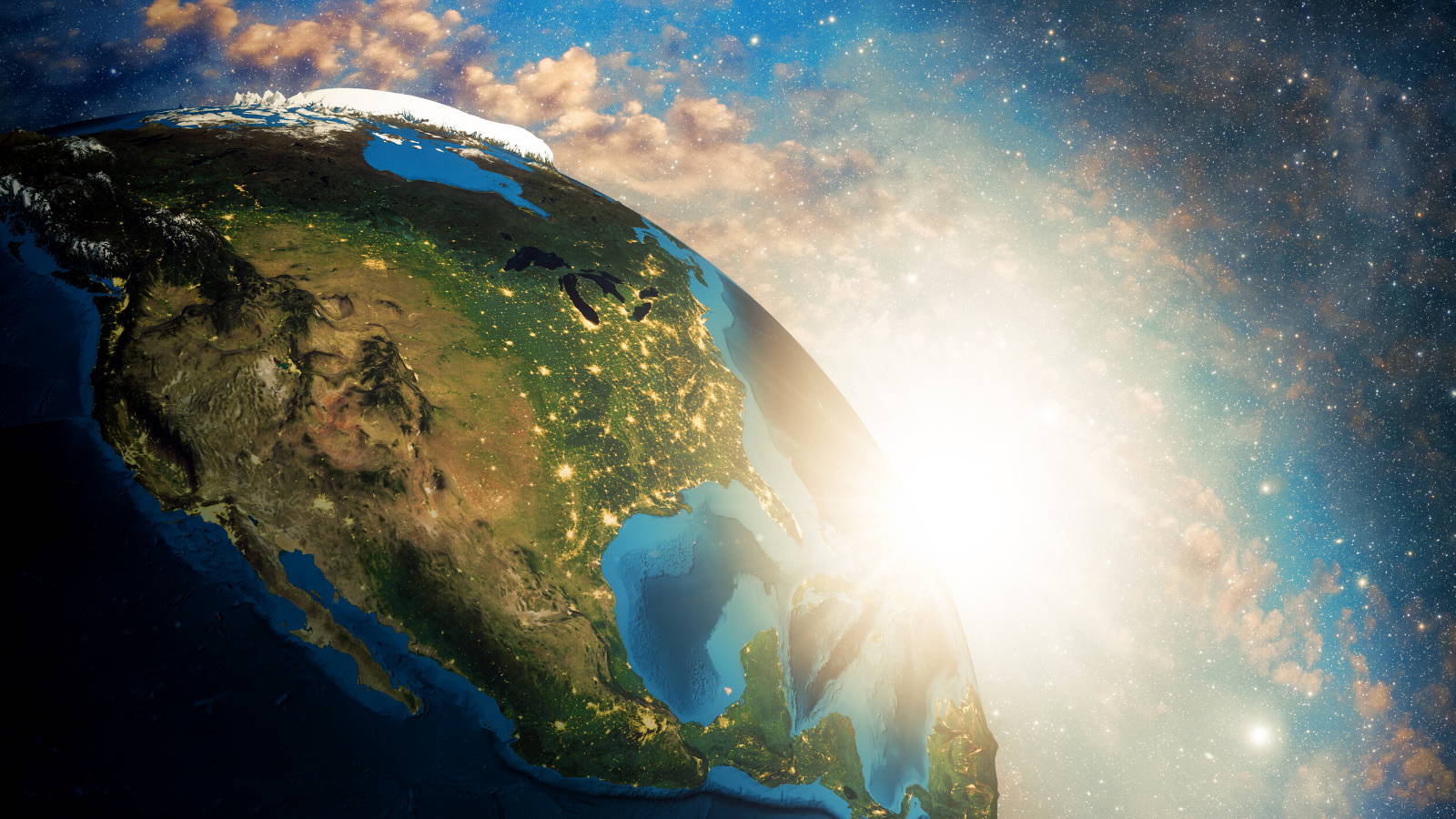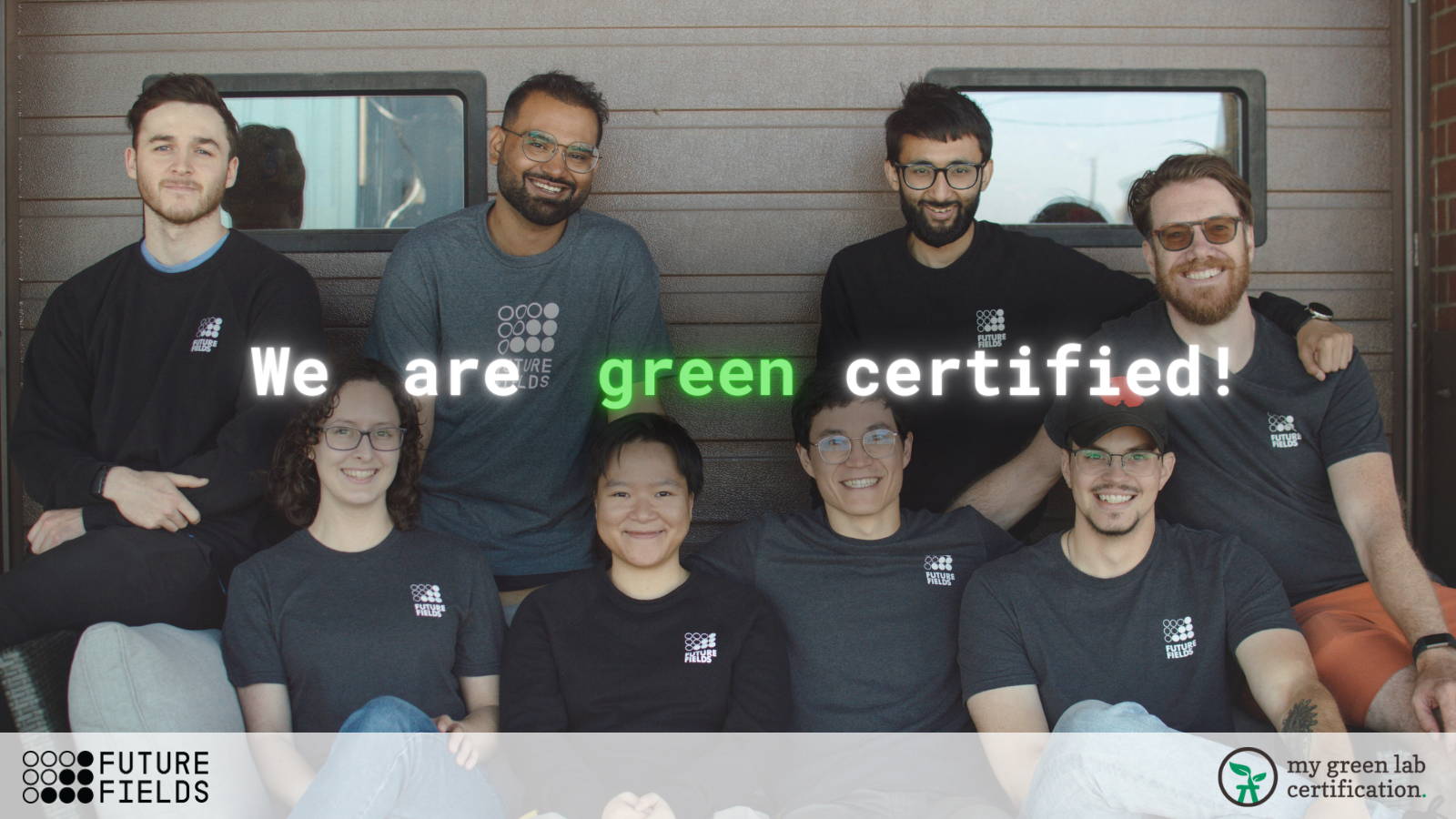 Future Fields was awarded the highest level of certification (Green) by My Green Lab in 2023.
ACTing on our environmental ethos
ACT = Accountability, Consistency, and Transparency.
Future Fields' serum-free growth factors are the first in the world to obtain the ACT Label. This premier eco-label highlights Future Fields' dedication to producing sustainable recombinant proteins.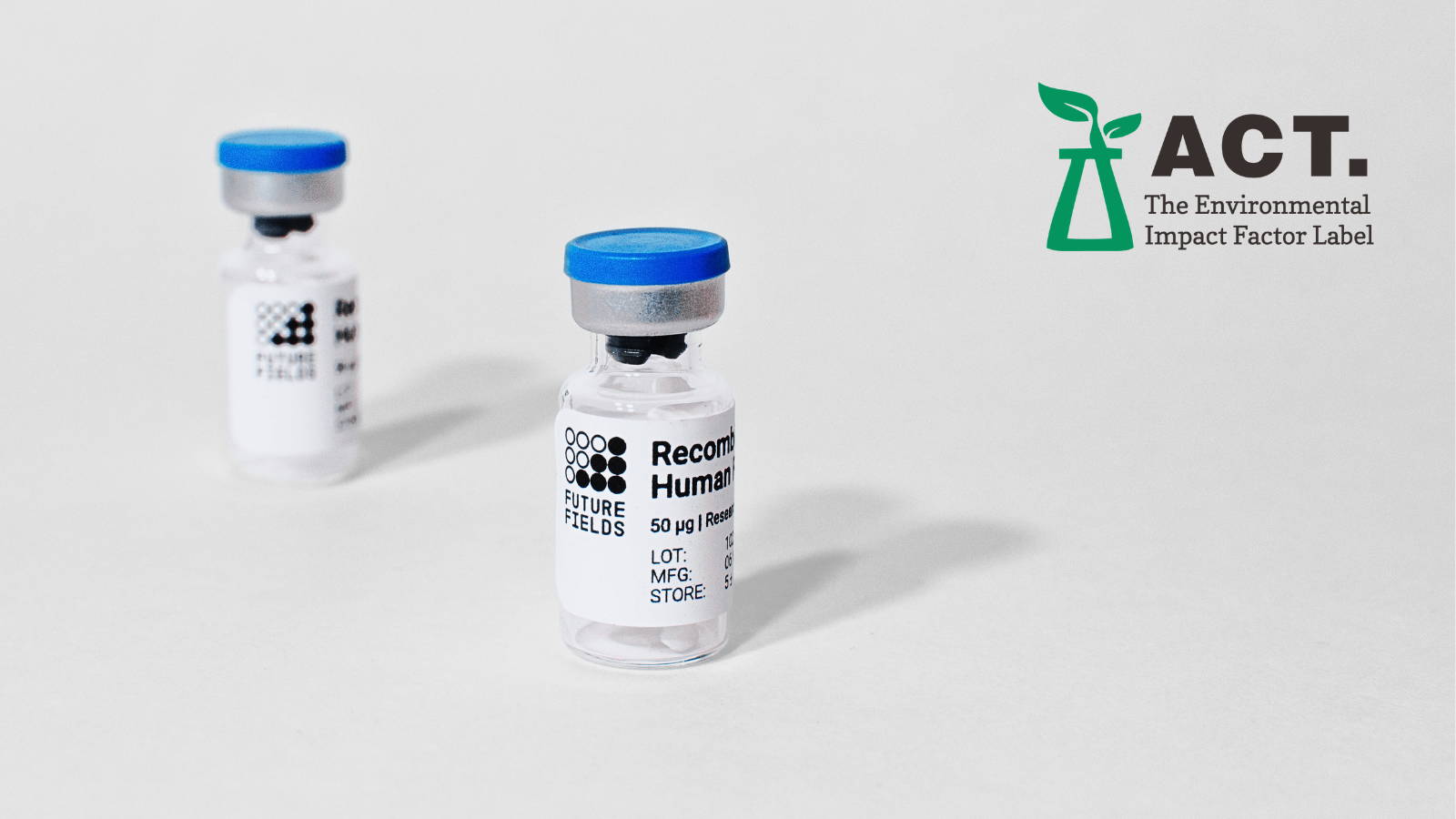 Commitment to Sustainability
Our vision is a future where embracing the full human experience does not compromise the health and viability of humanity and the planet—a future where the innovative bioproducts that feed, heal, and fuel the world have a net positive impact on people, animals, and the natural environment.
At Future Fields, we are committed to ensuring that our business practices fully support this vision. We aren't striving for perfection, but we know that every climate action counts.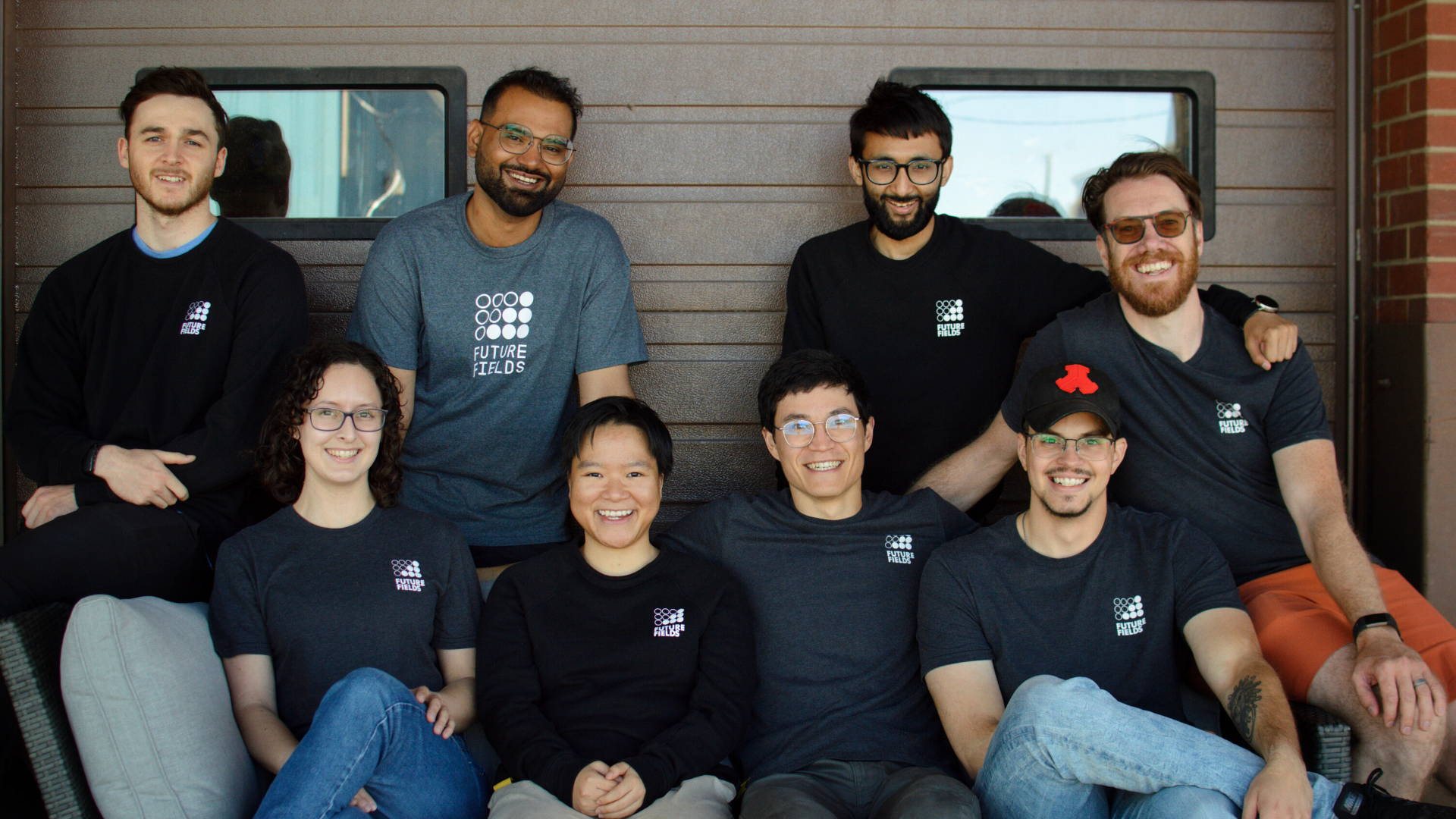 Led by our Sustainability Associate, our Green Team works on identifying new and improving current sustainable practices in the lab. This is a crucial step in our advancements towards a more sustainable production process.
Learn More About Greening Your Lab
We love to share and collaborate on all things green. Start a conversation with us at sustainability@futurefields.io.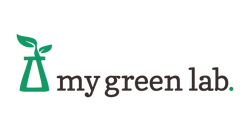 My Green Lab is a global non-profit organisation with a mission to build a global culture of sustainability in science. MGL offers sustainable lab certification as well as ambassador accreditation programs. Future Fields was awarded the higest level of certification (Green), and is members of both the My Green Lab Ambassador group and the My Green Lab Science Leaders in CSR group. Future Fields has also signed the Million Advocates for Sustainable Science letter campaign.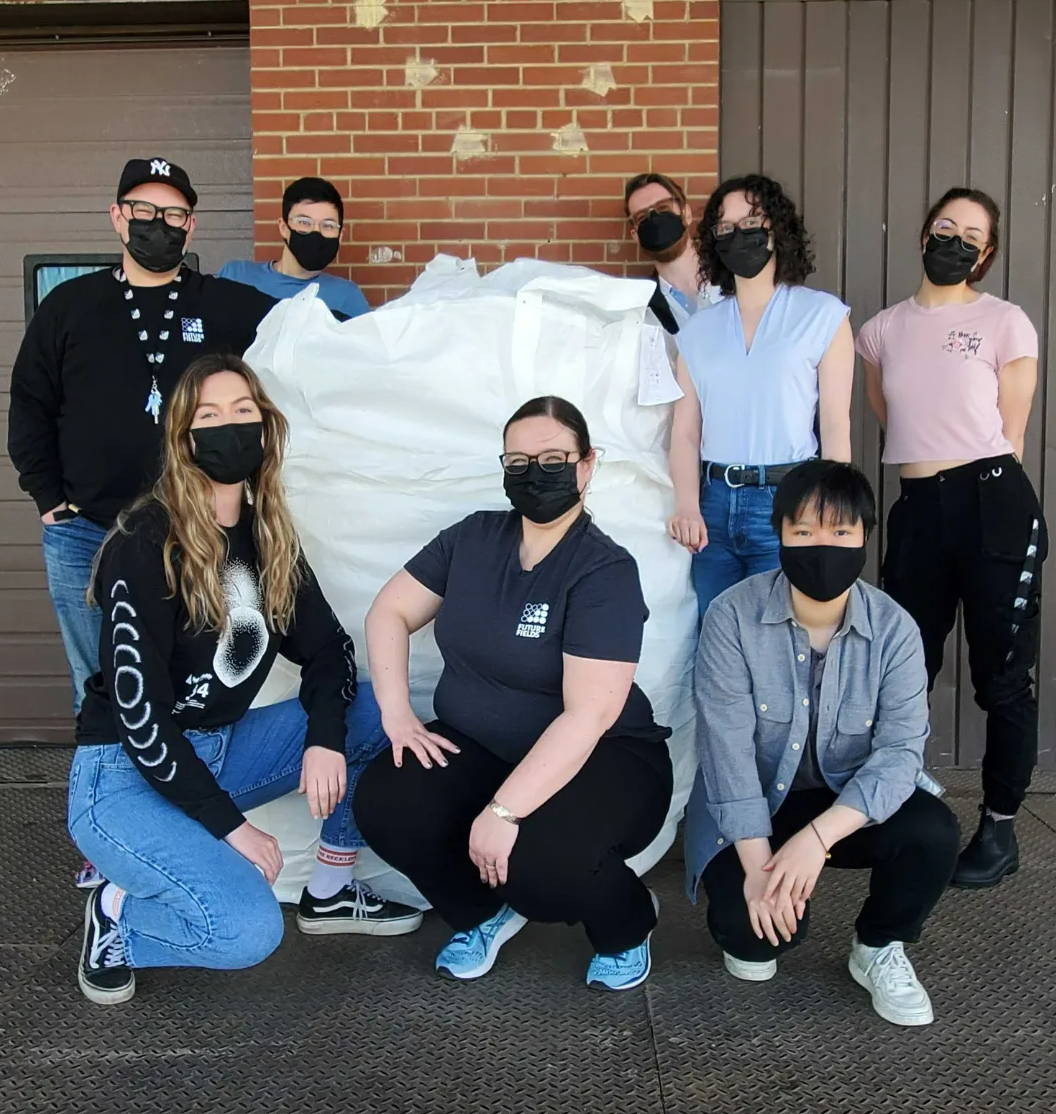 Plastics No More
We minimise single-use where we can, but some is unavoidable in a lab setting. For these, we collaborate with Level 7 Plastics, a local organisation, to take our used lab plastics and turn them into consumer goods.
Styrofoam 2.0
Our supply chain involves some styrofoam usage. To minimise our impact, we collaborate with Styro Recycle, a local company that collects Future Fields' used Expanded Polystyrene (EPS, or Styrofoam) for their circular economy initiative. Styro Recycle densifies EPS into a recyclable form that can be used to produce manufacturing beads and other products.
Collaborate With Us
Want to partner with us for the greener? Reach out to sustainability@futurefields.io.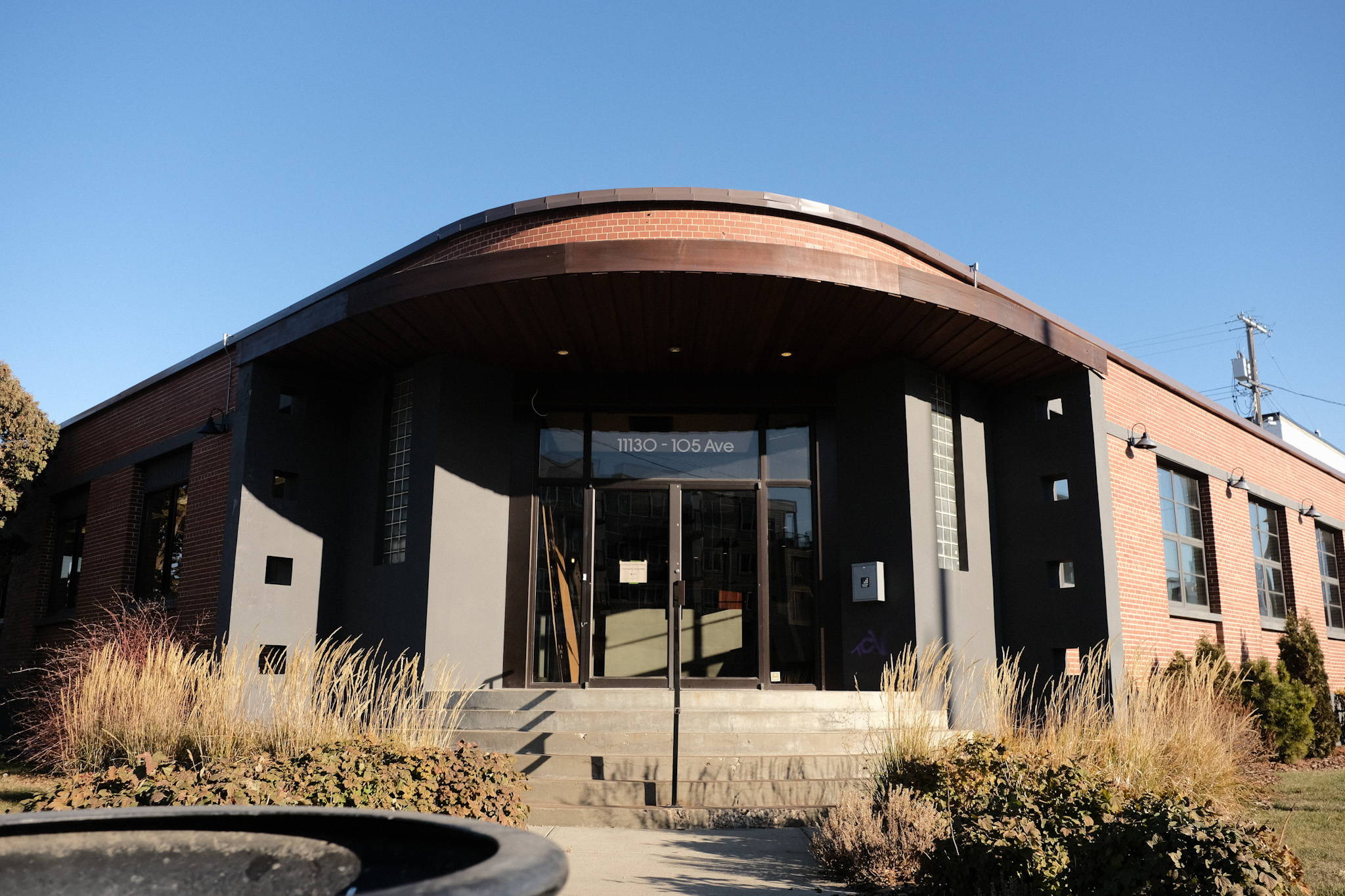 Our office and lab is currently located in a 14,000 square feet brownfield development in downtown Edmonton. Originally built on the rail line for industrial storage, the facility has also been a mechanical shop, a home builders' studio, and a pop-up art hall. By repurposing this brownfield development as our headquarters, we're able to prevent additional environmental degradation from building on greenfield land.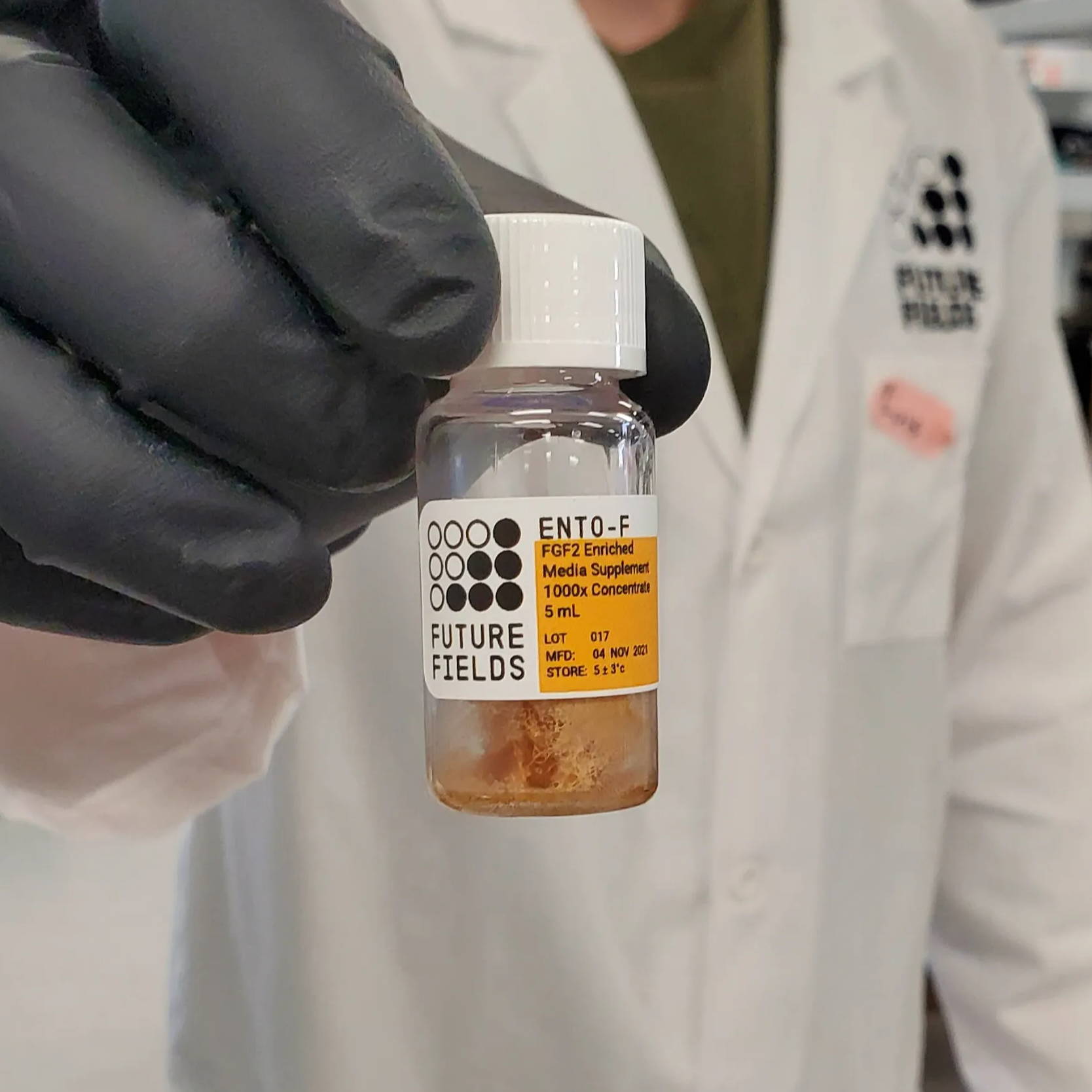 Currently, we ship our products in a lyophilised state.
Compared to traditional shipping methods (which often use ice), shipping lyophilised products is lighter and faster.
It also requires less styrofoam and less energy for freezing, as well as reduces the likelihood of spoilage.
Our EntoEngine™ harnesses the genetic prowess of the common fruit fly. We deliberately chose Drosophila melanogaster (D. mel) as our recombinant protein expression system because of its sustainable advantages.
Compared to traditional recombinant protein production methods, our insect-based EntoEngine™:
• Uses less water and energy
• Has a smaller land footprint
• Emits less GHG
• Has valuable "waste products," contributing to the circular economy
We see a future where embracing the full human experience does not compromise the health and viability of humanity and the planet.
Talk green to us at sustainability@futurefields.io.