Future Fields to Pledge 1% of Sales to Environmental Causes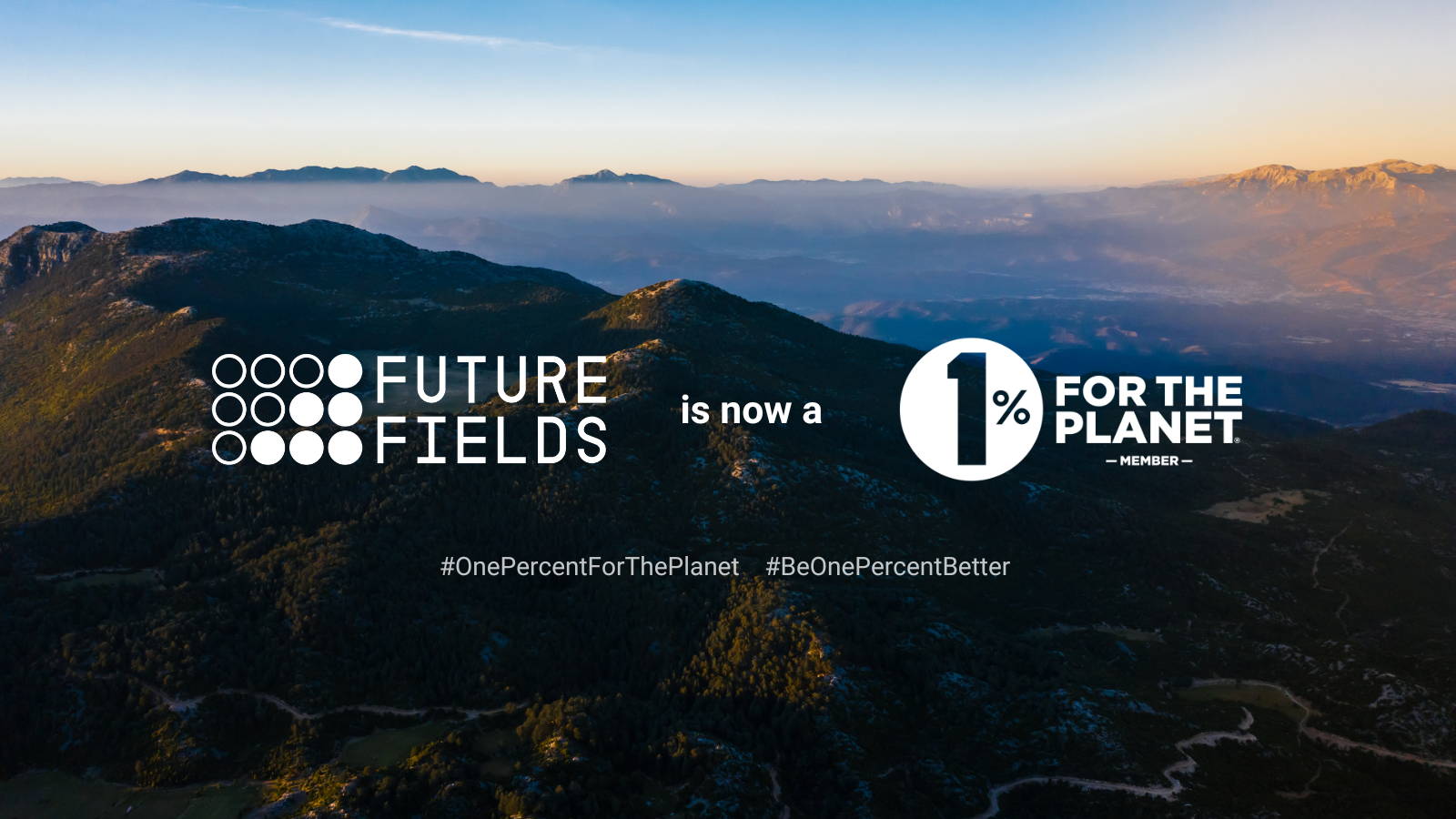 Future Fields is now a proud 1% for the Planet® member.
EDMONTON, ALBERTA—Future Fields has joined 1% for the Planet, pledging to donate 1% of annual sales directly to nonprofit environmental organizations. Becoming a 1% for the Planet® member is a significant step in Future Fields operationalizing its value of bettering the planet.
"Acting on the climate crisis is one of Future Fields' core values. Creating sustainable biomolecules for science industries is our way of combating climate change, and we're excited to amplify our impact with 1% for the Planet and the incredible nonprofits focused on the environment," says Matt Anderson-Baron, co-founder and CEO of Future Fields.
Future Fields was established in 2018 as a response to the climate crisis. On a mission to be the most sustainable biomanufacturing platform on the planet, Future Fields focuses on producing bioproducts that have a net positive impact on people, animals, and the natural environment. To date, Future Fields has developed three sustainable recombinant proteins for the cellular agriculture industry and beyond, with plans to expand its sustainable products to stem cell research, life sciences tools, and therapeutics. By pledging 1% of revenue as it grows, Future Fields hopes to raise the bar of what it means for biotechnology businesses to be sustainable.
"Currently, only 3% of total philanthropy goes to the environment and only 5% of that comes from businesses. The planet needs bigger support than this, and our growing network of business members is doing its valuable part to increase giving and support on-the-ground outcomes. We're excited to welcome Future Fields to our global movement," says Kate Williams, CEO of 1% for the Planet.
Today, 1% of the Planet has over 5,100 business members from 60 countries. By contributing 1% of their annual sales, 1% for the Planet® members have raised over $300 million to support approved environmental partners across the globe. Environmental partners are approved based on referrals, track record, and environmental focus, and thousands of environmental partners worldwide are currently approved. As there is no middleman between members and nonprofit partners in the 1% for the Planet® membership model, members can give directly to pertinent environmental causes around the world.
---
---
About Future Fields
Future Fields is committed to producing sustainable components for science through insect biotechnology. Its EntoEngine™ platform is the first to harness the genetic prowess of fruit flies to produce Earth's most environmentally and economically sustainable biomolecules. Founded in 2018, Future Fields is headquartered in Edmonton, Canada and proudly backed by marquee venture capital firms and investors from Silicon Valley and beyond.
About 1% for the Planet
1% for the Planet is a global organization that exists to ensure our planet and future generations thrive. We inspire businesses and individuals to support environmental partners through membership and everyday actions. We make environmental giving easy and effective through partnership advising, impact storytelling and third-party certification.
Started in 2002 by Yvon Chouinard, founder of Patagonia, and Craig Mathews, founder of Blue Ribbon Flies, our business members and individual members have given hundreds of millions of dollars to our approved environmental partners to date. Today, 1% For the Planet's global network consists of thousands of businesses, individuals and environmental partners working toward a better future for all.