World First: Human Growth Factor Made From Fruit Flies for Life Science Applications Shows High Performance

Safe, sustainably made, and with over 95% purity, Future Fields' Recombinant Human FGF2 produced by EntoEngine™ is a first of its kind in the world.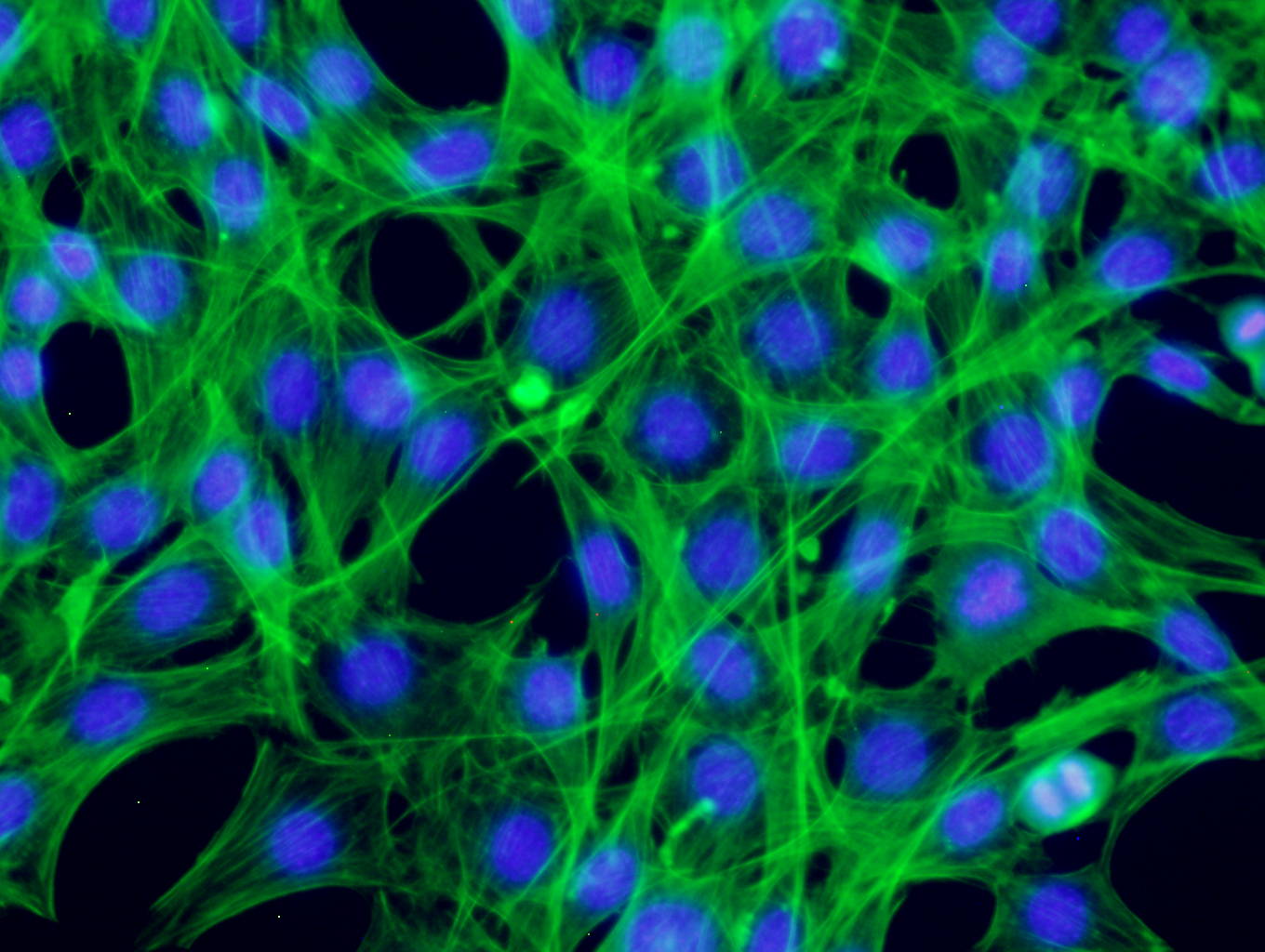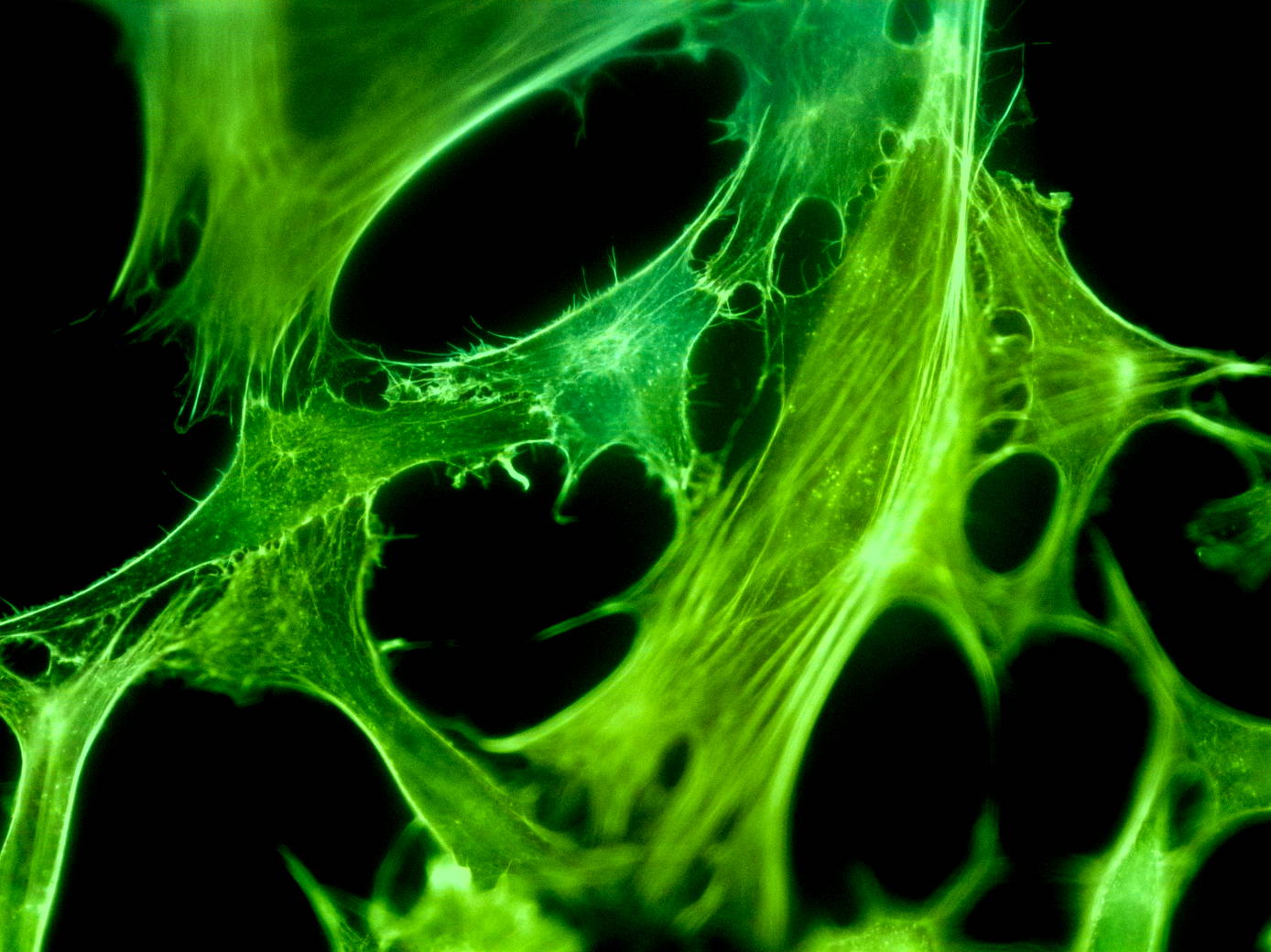 Fluorescence microscopy images of NIH-3T3 cells growing with Future Fields' Recombinant Human FGF2. (Images: Future Fields, performance report)
Edmonton, ALBERTA (April 18, 2023) Future Fields, a fly biotechnology company producing sustainable recombinant proteins, is pleased to announce the performance results of its first human growth factor, Recombinant Human FGF2. Produced by its proprietary EntoEngine™, Future Fields' latest recombinant protein marks the first human growth factor derived from a commercial fruit fly expression system.
Fully functional across multiple species of cells, this fly-derived basic fibroblast growth factor has 95% purity, demonstrates lot-to-lot consistent cell proliferation, and has a broad safety profile. Made in Future Fields' bioreactor-free, green-certified lab, this growth factor is poised to be a sustainable, affordable, and high-performing option for researchers working with stem cells, tissue engineering, organoids, and beyond.
Future Fields circumvents the scaling issues present in traditional production methods that use microbes or mammalian cells in steel tanks. Replacing the bioreactor with a fruit fly, Future Fields' EntoEngine™ is a completely novel biomanufacturing platform that is reinventing recombinant protein production with up to 30X faster production speeds. To date, Future Fields is equipped for gram-scale production, having shown 20X increase in production capacity over the last 6 months, and continues to grow.
---
---
About Future Fields
Future Fields is a fly biotechnology company based in Edmonton, Canada. Our biomanufacturing platform, the EntoEngine™, is the first synthetic biology system in the world to use fruit flies for recombinant protein production. Powered by people and fly by design, we're equipping industries with the biomolecular tools they need to sustainably, ethically, and economically conduct great science.
As of 2023, our lab has been Green-certified by My Green Lab. Future Fields is a proud business member of 1% for the Planet, United Nations Global Compact, and My Green Lab ambassador network. Learn more about how we're transforming science for the future here.