Contributors: Jocelyn Drasdauskis, Diane Jeon
Featuring: Ela Dudek, Laine Lysyk, Paige Grant, Qi Meek, Nagalakshmi Kannuchamy, Lia Firth
The Science, Technology, Engineering, and Math (STEM) world has been male-dominated for decades. Though the journey to equality is ongoing, we're encouraged to see more female representation and mentorship in the STEM fields. One of the best ways to increase gender equality in STEM is to address the cliff drop between education and careers that women face, and empower them to take the leap.
At Future Fields, we help close the STEM gap by hiring and promoting female scientists in our workplace, providing equitable policies to foster healthy work environments, and giving opportunities for students to learn about scientific career paths outside of the classroom. We want to share the stories of some of our female scientific staff, in how they navigated their early careers and what advice they would share for women considering a career in STEM.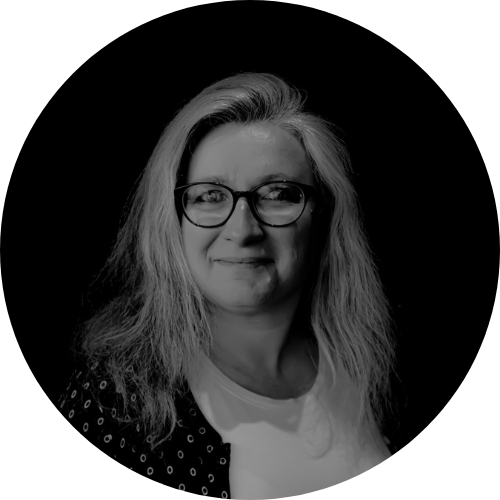 Ela Dudek, VP of R&D
Never settling for less
Advice to women into STEM: "Go into the Sciences. Figure out what you want and then go and demand it; always ask for more. We need to fight for our equality. Also, don't be scared to leave academia if it's not a good fit. Don't stay in situations you are unhappy with because there are many other options out there."
Ela was introduced to research at a very young age. Her mother was a research scientist in Poland and would often bring her to work at the lab. Ela remembers delighting in the tomatoes that grew year-round in the botany greenhouse and was often found peering into microscopes to look at pollen. Fast forward to university, after contemplating teaching and medical school, Ela was admitted to the biotechnology program at the local university, and she loved it. Molecular biology was booming, discoveries were being made, and everything seemed exciting.
Due to molecular biology being so new, and the socio-political circumstances in Poland at the time, there were limited career opportunities in biotech. Following her biotechnology studies, Ela entered a Ph.D. program at the Lenski Institute of Experimental Biology. Her studies were a tense experience with a mismatch between her and her supervisor. She knew there was a better fit out there, and it was at this time that an opportunity arose to get a grant to study in Alberta shortly after she completed her Ph.D. There was just one little hitch… She was very newly pregnant.
Ela told her new boss about her pregnancy before almost anyone else, wanting to know how this would change her circumstances sooner rather than later. As it turns out, her postdoctoral supervisor congratulated her on the news, and said to still come on over! She immigrated to Canada with her husband and did several months of lab work before going on maternity leave. Ela enjoyed her time in that lab as a postdoc and then research associate for a very long time—"perhaps too long," she jokes. She knew she didn't want to be a professor, but what else was there for her to do?
Another opportunity came in the form of a hybrid role: working in a university lab trying to produce a vaccine against Hepatitis C infections. Ela knew that jumping into industrial research and applied sciences was the right choice. Over time, Ela thought about other industrial positions, and an old colleague forwarded her a job ad for the protein purification lead that Future Fields had advertised. She applied, and the rest is history.  
Ela has since transitioned from protein lead to the Vice President of Research and Development, implementing multiple new measures to produce and purify proteins to a high level of quality. She values the fast pace of innovation that comes with industrial research, and the novelty of Future Fields' insect biotechnology platform still has not worn off on her. She is proud of her research team, of how quickly they adapt as new information comes, and for the discoveries they will make in the future.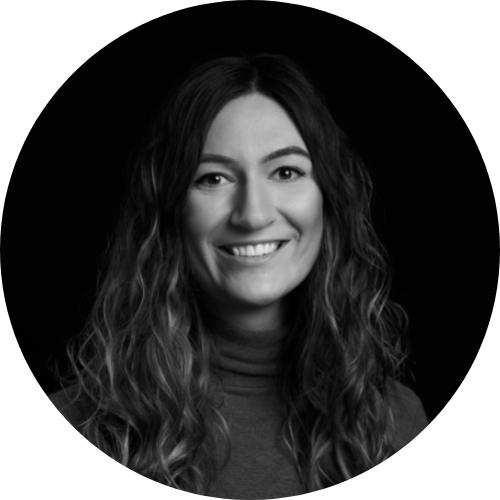 Laine Lysyk, Senior Research Scientist
Importance of female role models
Advice to women going into STEM: "Find female role models who have gone through it: grad students, teachers, or professors with whom you have a good rapport. Look to them for support and guidance, as they will likely be able to help you from their experiences."
From a young age, Laine was always interested in sciences, mixing "potions" as a kid and excelling in maths and science classes. When Laine was in high school, a teacher noticed her penchant for science and introduced her to the WiSEST program at the University of Alberta. This led to her getting a summer research internship at a university lab. She enjoyed it immensely, and this experience allowed her to meet several mentors who would help her progress throughout her university experience.
Laine studied biochemistry and did undergraduate research before moving into a Master's degree program, where she studied intermembrane proteolysis in a Parkinson's Disease model. Proteolysis and membrane proteins are complex subjects, as enzyme research is notoriously difficult, but she loved it and the lab she worked in. Her supervisor was a powerhouse female academic who pushed her students to think for themselves and problem-solve. She always felt supported, and Laine could even travel to Germany as part of a lab collaboration to gain experience in a different setting with another focus and culture.  
As she finished her graduate program, Laine began looking for work, and she was looking to get into an industrial lab. While she liked her research, she felt it focused on specific details and processes, and it was hard to relate the small details in her research with real-world tangible problems. By coincidence, Laine met Ela, our VP of R&D, and was encouraged to look at Future Fields for her career. Seeking opportunities for advancement within Edmonton, she felt like she could make a life for herself here, and has been working with Future Fields since. Laine has big hopes for the biotech hub in Edmonton, and still volunteers with the WiSEST program, highly recommending it to anyone looking for advice and support.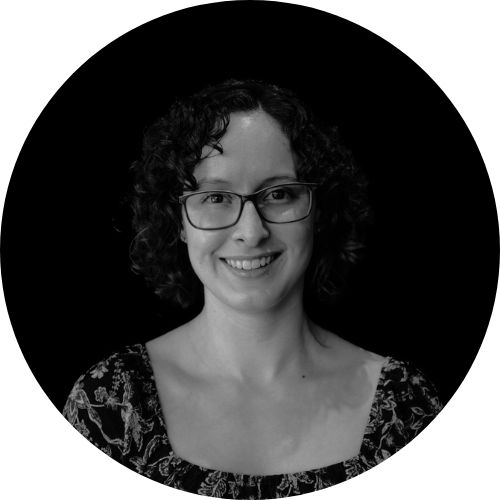 Paige Grant, Research Scientist
Academic vs industry research
Advice to women going into STEM: "Join a lab that has established female scientists. It doesn't have to be your supervisor, but could also be a postdoc, a senior grad student, or a lab manager. Just someone you can talk to about your experiences and will be able to support you differently. Second: sign up for the WiSER program."
Paige has loved science for as long as she can remember. She remembers doing the baking soda and vinegar experiments and being excited about the reactions. A strong driving force behind her passion for science was a desire to know how life worked. Sure, a heart pumps blood, but how? What molecular mechanism makes that happen? Or what sends signals to the brain? With these questions in mind, Paige set out on her university studies to understand biology and how life works. In her undergrad, she did two internships including one in Germany focused on protein purification, and a research-based honours project. After her undergrad, Paige pursued her Masters in a University of Alberta lab working with Alzheimer's Disease models, trying to elucidate a kinase pathway between Amyloid beta plaques and Tau tangles. At first, she loved the freedom grad studies allowed over the undergraduate research experience. But then the pandemic started.
Life as a grad student during the pandemic's peak was not as collaborative; doors normally open to allow socialisation between labs were shut, and students had to keep to themselves. The isolation and challenges in communication forced her to think about career opportunities elsewhere and became interested in moving into industrial research. While looking for roles, a colleague referred her to a Future Fields ad for a 4-month internship position, and she jumped at the opportunity. She received permission from her supervisor and faculty to take a break from her studies and was grateful she did. Paige enjoyed her experience working in an industry lab, working with her supervisor, Ela, and the nature of industry research; when she was done with graduate studies, she came and started working full-time as a research scientist on the protein purification team.
One reason for her switch to industry over pursuing an academic career was the pace; Paige liked that she could immediately see the results being applied from her work in the lab to the end product in a short period. Academia is much more exploratory, which is necessary for their work; it is just less appealing for her. The other reason was the hierarchy of academia; it seems like people are not respected until they achieve tenure. This differs from her current role, where everyone and their ideas are treated more equally. Having had limited exposure to female leadership previously, Paige joined the WiSER program in their 'trios' of mentorship, which group together a late-career professional, an early-career professional, and an undergraduate student. She appreciates the new perspectives this brings and hopes to help others grow in their scientific careers as well.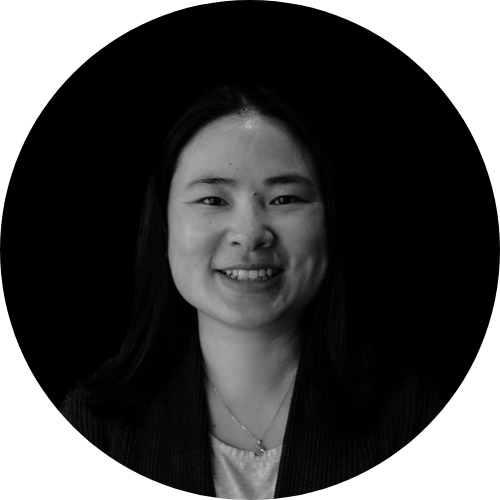 Qi Meek, Quality Assurance Lead
Working with integrity
Advice to women going into STEM: "Follow your heart and pursue what you want to do. Don't waste your talents; ensure you go after what you are interested in."
Qi was always very good at science and was most interested in chemistry and biology growing up. She recalls times in high school when her teachers didn't know the answer to a question, and they deferred to her knowledge; "Ask Qi!" her classmates would say. She continued in the sciences after high school. Where she grew up in China, there were two paths you could take, Science or History/Literature, and it was an easy choice for Qi. In university, Qi studied environmental toxicology, which combined chemistry and biology. She enjoyed it and pursued two Master's degree programs. One program brought her to the University of Alberta, where she studied soil sciences and land remediation, as these were popular topics in the province. Qi comments that her supervisor was excellent, hands-off, but supportive when she needed it. Due to him being a good mentor, she even stayed in the lab after her studies to finish some fieldwork and publish scientific papers. After Qi wrapped everything up, she went to look for work in the oil and gas industry. However, at the time, the oil had plummeted to an all-time low. Jobs were scarce, and there were hundreds of applicants for each position.
Qi persevered despite the job market being in bad shape, and she landed a job in an environmental lab that did testing for the oil and gas companies. In this role, she could apply the skills she learned in school: thinking critically and handling data. It was in this role that Qi first became interested in quality. She liked that quality data needed to be treated with integrity and that standard operating procedures were in place to ensure the highest quality information was going out to clients. After this experience, Qi took some additional coursework relevant to quality assurance so she could switch to quality full-time. Simultaneously, Qi also transitioned to the pharmaceutical industry, which she was drawn to as she saw how it could benefit society.
After working in pharma for several years, Qi was looking for a new challenge. She knew the processes in her current role were highly standardised, so she wanted another position that would allow her to think more critically. She then came to Future Fields, where she helped to shape a positive quality culture within the company. While her work is no longer about biology and chemistry, she appreciates that every day is different. As someone who has to ensure the type and quality of data we generate is above reproach, she works hard to verify whether we have enough proof to support our claims, that our products are what we say they are. While Qi doesn't dismiss the idea that she might go back to school and do a Ph.D. in the future, she is happy to make sure everyone is following the letter of the quality law in the meantime.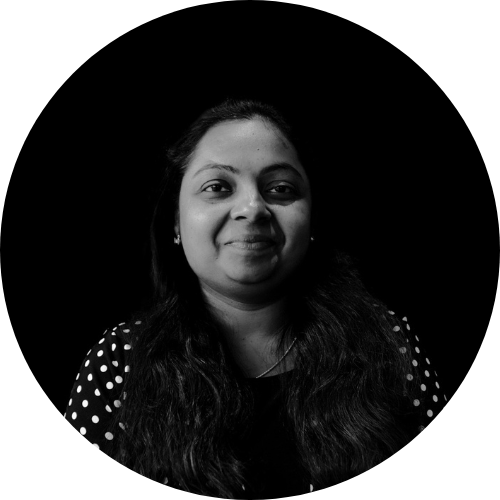 Nagalakshmi (Lakshmi) Kannuchamy, Regulatory Affairs Lead
Finding balance
Advice to women: "Go into the sciences, look for trends in the industry, and pick a topic you can dive into with a deeper understanding. Understanding the in-depth processes and techniques used in various disciplines will give you skills that translate throughout many positions."
Lakshmi grew up in what she describes as 'an average Indian household' and was encouraged to pursue higher education to improve her life and circumstances. Her parents instilled in her the value of hard work and a good education, a lesson that stuck as Lakshmi completed two Master's degrees and a Ph.D. Interested in post-harvest technology of fish, Lakshmi investigated the presence of Helicobacter pylori bacteria in seafood and water for her first M.Sc. dissertation project. It was her supervisor here that shaped the way she looked at research and development. Her M.Sc supervisor encouraged the lab to do novel work and maintained that no results were still good, as you learned more than you knew at the start of the project. This belief isn't that common in sciences, as there is an impetus for positive results and defined outcomes for many projects.
After this positive graduate experience, she went on to pursue a Ph.D. project that investigated the authenticity of fish on the market. This project involved travelling around many states, shops, and even fast food restaurants to test their fish and determine if they were being sold under a different species' name (unfortunately, it is common for low-value fish to be misrepresented and sold as higher-value species, such as tuna).
Lakshmi moved on from her graduate experience to be a university researcher, which involved teaching, supervising graduate students, and advising regulatory authorities on food policies.
While Lakshmi had a successful career at a young age in academia, her partner worked in the oil and gas industry and was often away from home. Together, they decided to move their family to Canada so they could live and work in the same region; this is how they came to live in Alberta.Once in Canada, Lakshmi completed another M.Sc. degree at the University of Alberta and got a position with one of Canada's largest food testing labs. Unfortunately, though, the job was based on the other side of the country in Ontario. This time, her partner pushed her to take the role; it was a food scientist position, and he felt she had worked hard to get it. The family packed up and moved again, settling near Mississauga. While working for the testing lab was exciting and gave Lakshmi experience working with Health Canada and new regulatory bodies, it didn't offer the work-life balance she needed during the pandemic while daycares and schools were closed. So when Lakshmi came across the Future Fields role for a regulatory lead position, she seized the opportunity. She now feels that her current role builds on her experience working with regulatory bodies and allows her to grow and shape the company as it evolves, describing the journey as being the "bricks in the building we are making."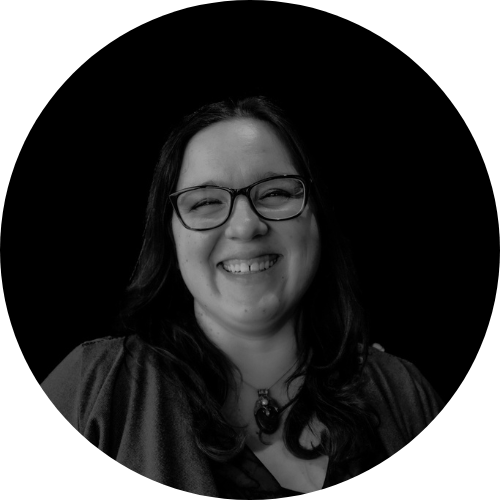 Lia Firth, Quality Control Lead
Strength in interdisciplinary experiences
Advice to women going into STEM: "Try many things. You never know how you might be able to bring together your passions in different ways. When transitioning jobs, don't think about the jobs you have done but rather the skills you have. See if you can apply those skills in different settings. Lastly, take advantage of the resources provided at your jobs; things like mental health support and courses are often underutilised but can be beneficial." 
Lia was always interested in how the world worked and was inspired to pursue pharmacology at the University of Alberta. Early in her undergraduate studies, Lia got an internship at a petroleum company. The hands-on learning experience greatly influenced her education and career; she switched many of her courses to analytical chemistry and appreciated the collaboration between groups in industry. On the flip side, she noticed that groups in university tended to act in silos. Disciplines didn't interact much together or see how knowledge in one area could be directly applied to another, like when she applied her petroleum industry experience during her pharmacology degree.
Viewing interdisciplinary experiences as a strength, Lia carried this mindset of transferable skills into the workforce and had an incredibly diverse career. She has worked in environmental labs, start-ups, biotech companies, and pharmaceutical giants. Within this wide breadth of experiences, Lia got a taste for the quality control (QC) and good manufacturing practice (GMP) side of business and fell in love with it. The departments tended to be predominantly women, so she also always felt like there was good representation for her. Having been involved in different departments throughout her career, including quality and analytics assays, she learned to troubleshoot in various ways and understand the full process of product development. Viewing quality control as inspecting all pieces of the puzzle, she not only sees diverse experience as a strength, but also as a necessity in this career.
Between roles, Lia emphasised that staying positive and focusing on applying her skills in innovative ways helped her find each new position. After Lia had her second child, she worked at the University of Alberta in the Applied Virology Institute (API) helping to develop and test a potential Hepatitis C vaccine in Nobel Prize Laureate, Dr. Michael Houghton's laboratory. After working at API for a few years, she was drawn to the innovative platform at Future Fields. She saw an opportunity to make an environmental impact by changing how we produce recombinant proteins. She hopes to create a brighter, more sustainable future for this generation and the next. While there are still many unknowns, Lia is learning to embrace the uncertainty and build a future that grows as we do.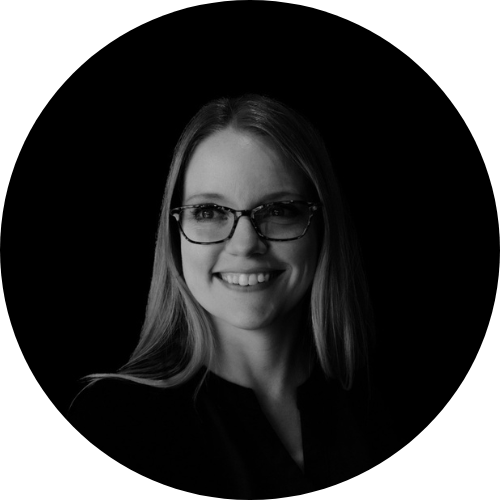 Jocelyn Drasdauskis, Global Product Specialist
Sales and science—an unconventional experience
Advice to women going into STEM: "I would encourage women to try different things; there's more time than you think to change your courses or careers or even return to where you started. There's a long time between the start of your career and retirement, and it's not a step back to start again on a different path. Also, get advice from many different people, and don't rely on one or two mentors with the same life experiences. I learned how to negotiate my job offers from a gentleman about a year away from retirement; it was some of the best advice I ever got." 
I left the lab early on in my career and only went back once for a brief time. Mine is a different career experience than others within the company, but I still think of myself as part of the STEM community. I am a consummate bookworm and devout nerd. I have always done well in school and loved to learn about the physical world around me. As a kid, I desperately wanted a microscope, and 'The Science and Nature Co." was my all-time favourite store in the mall. When I applied to a molecular biology lab in graduate school, though, I felt it was a bit out of my depth; it had too much chemistry and 'hard' science. Could I learn all that I had to and still be successful? I only had a general Bio undergrad degree, and most of my electives were in psychology. At the time, I thought I was a 'soft' science person.
As it turns out, many of my fears were misplaced. I had a mentor, Dr. Andis Klegeris, who was very supportive and had a representative lab space where everyone had a voice. I remember his constant refrain, "I want to make sure you are happy, safe, and busy." My graduate experience resulted in several publications, a few poster presentations, and even winning a three-minute thesis competition; I loved it and grew less intimidated by 'hard' sciences. In his lab, Andis constantly pushed me to achieve more. I was able to get constructive feedback on everything from writing recommendation letters and presentation skills to how to improve my scientific writing and ideas for resume-boosting activities to do. I felt like I was set up to succeed from the whole experience.
After I finished my Masters, I was eager to get into the workforce. I went into the industry side of science to work as a salesperson for the life sciences division of a biotech company, which launched my scientific sales career. My experience in the science business has been very diverse, and I've learned more than I ever expected. To sell scientific supplies to labs and researchers, I felt I had to understand them inside and out; if I cannot explain the intricacies of my products, how will anyone know their real options? I have job-hopped considerably throughout my career as I'm always interested in learning something different. A customer of mine once joked they should have a baseball card collectors game with all of my old business cards, saying "I knew Jocelyn when she was at XYZ company, both times!"
Jokes aside, I have sold all sorts of equipment and learned cutting-edge experimental techniques, all while being paid to travel around the globe. It's been a good career. I was driving from BC to Alberta for work when I got a LinkedIn message from a fellow at Future Fields, whom I'd worked alongside in one of my previous sales roles. "Want to change the world?" they asked. With such a compelling first introduction, how could I refuse?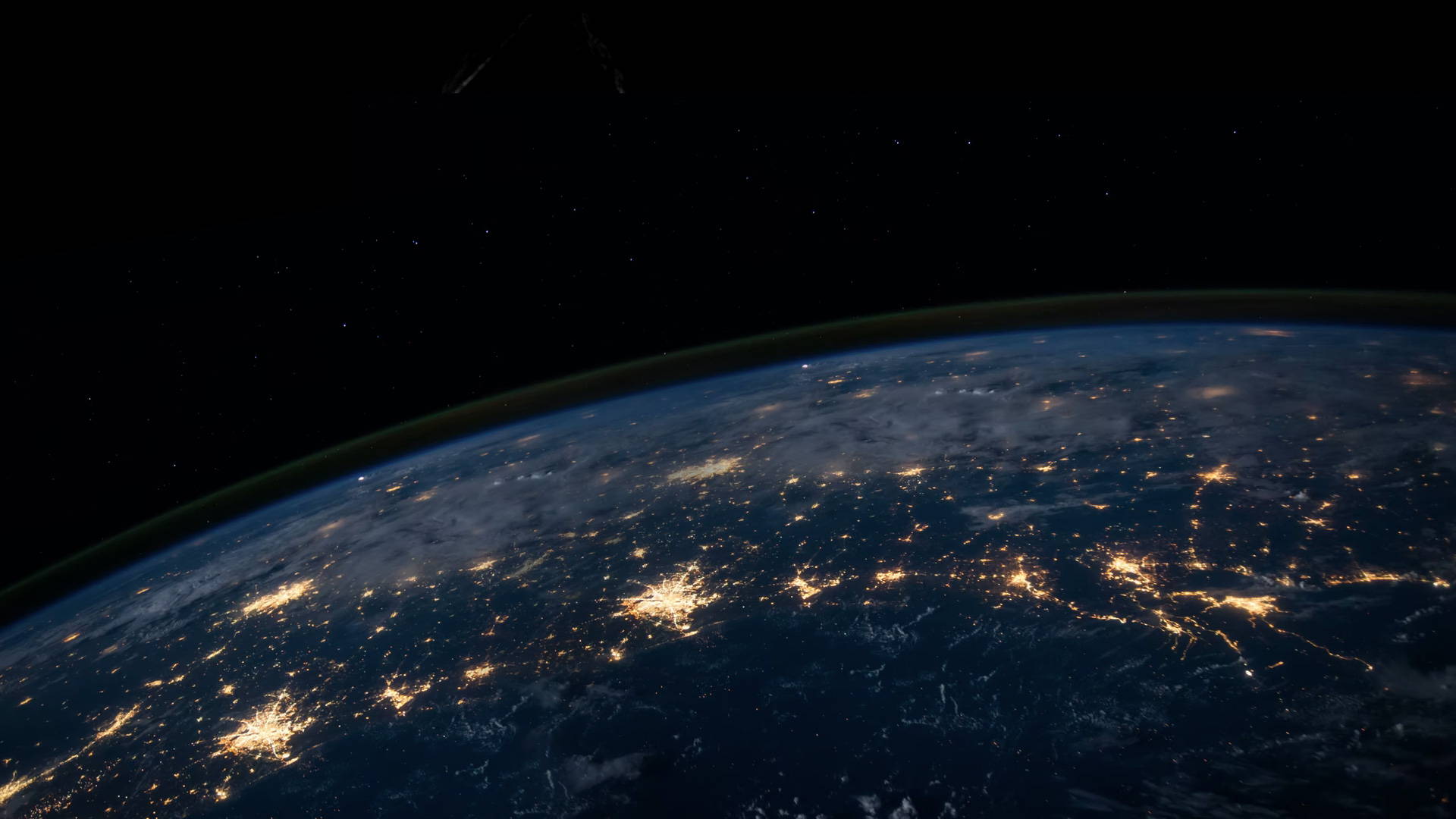 Continuing to Make History
Our women in science are living celebrations of female scientists who took the leap in launching their careers in STEM. Though hailing from different backgrounds, many started with a natural curiosity in understanding how the world works and how we could improve it for future generations; many sought freedom and flexibility in their careers and desired to see more of the tangible effects of bringing their ideas to life. All have commented on the importance of healthy role models and leadership that encourage personal and professional development, and not one person regrets their decision to move into the industrial side of science. To the females contemplating a STEM career, Future Fields encourages you to stay true to what you want, try different experiences, and recruit mentors to help.
---
More on equitable practices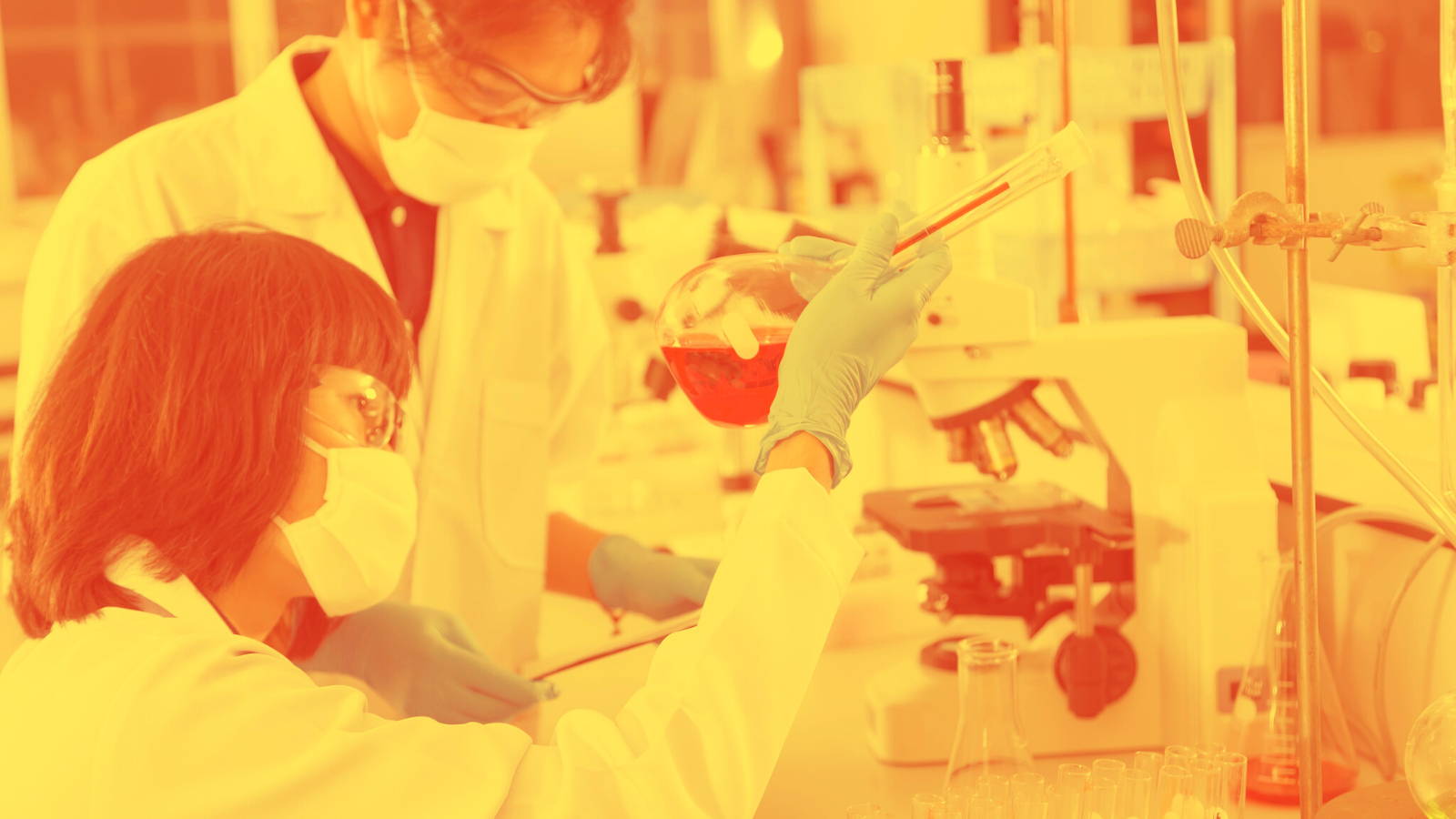 Future Fields - Aug 22, 2022